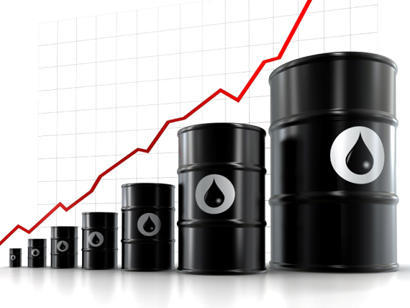 Oil prices have surged after several of the world's largest exporters announced surprise cuts in production.
The price of Brent crude oil is trading above $84 a barrel after jumping by more than 5%.
The increase came after Saudi Arabia, Iraq and several Gulf states said on Sunday they were cutting output by more than one million barrels of oil a day. In addition, Russia said it will extend its cut of half a million barrels per day until the end of the year.
Energy giants BP and Shell saw their share prices rise on Monday, with both rising more than 4%.
Oil prices soared when Russia invaded Ukraine, but are now back at levels seen before the conflict began.
However, the US has been calling for producers to increase output in order to push energy prices lower.
High energy and fuel prices last year helped to drive up inflation - the rate at which prices rise - putting pressure on many households' finances.
Yael Selfin, chief economist at KPMG, warned that the oil price surge could make the battle to bring down inflation harder.
However, she said that rising oil prices won't necessarily lead to higher household energy bills.
"The energy price cap, that households benefit from, has already been determined using earlier market expectations," she said. "Plus, when you look at energy use in households, it tends to be more gas-heavy rather than oil."
The biggest impact will be on transport costs, she said, as we could see a rise in the price of fuel. "And that could feed into other costs, meaning inflation takes longer to come down."
Tags: